15 April 2016
OTI at OTC Houston 2016
---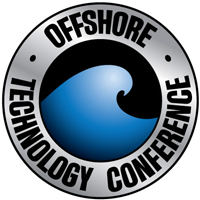 Reliant Pavillion, Booth 11507
OTI will be exhibiting at the Offshore Technology Conference (OTC), Houston, USA 2016 on Monday 2nd to Thursday 5th May at the NRG Park, Houston, Texas, USA.
Don't miss this premier industry event, attracting 90,000 oil and gas professionals from more than 120 countries.
OTC offers something for everyone in the industry – a peer-selected technical program, keynotes and panels with top executives, unique networking events, and the largest oil and gas exhibition in the world. Founded in 1969, OTC's flagship conference is held annually in Houston. OTC has been expanded technically and globally, coming this year for the first time to Asia at which OTI exhibited.
The OTC event is the perfect opportunity to network with like-minded people, meet industry leaders and take part in innovative discussions. There will be a number of established exhibitors, including OTI, who are ready to present new products and service to industry professionals.
The OTC exhibition is a chance for attendees to experience hands-on the latest innovation and developments in the oil and gas sector. The event itself will consist of daily multiple conference streams, a large exhibition of industry suppliers and speakers including industry experts, governments and global consultants.
OTI will be proudly showcasing their AUT (Automated Ultrasonics Testing) capabilities together with their other NDT processes and their newly introduced UAV (Unmanned Aerial Vehicles) inspection service which is being received by our existing and potential new clients with great interest.
So come along and meet our senior management team – Zamrin Mohamed Daud our Managing Director and Amir Zakee Adnal, Project Director and they will outline our capabilities and extensive operating experience. OTI hopes to see you at their booth 11507 at OTC Houston this coming May.
Click below link for more information about our location at OTC Houstan 2016 :
http://exhibits.otcnet.org/otc2016/public/eBooth.aspx?IndexInList=8&FromPage=Exhibitors.aspx&ParentBoothID=&ListByBooth=true&BoothID=177214
For more information about the services OTI offers please visit our Home Page, or call us on +603–5191–1615.